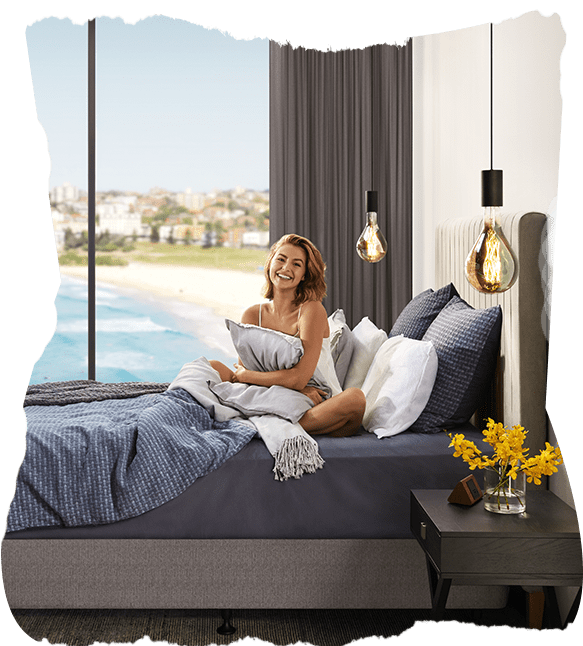 The Right Sealy Mattress For Your Comfort and Support
Each of us has different sleeping styles and body size and with so many different mattresses in varying comfort options and features available, shopping for a new mattress can seem confusing for many.

Use our Mattress Selector to learn more about your own sleeping habits and a Sealy mattress range will also be recommended to help you kickstart your mattress shopping journey.
OUR MATTRESS YOUR COMFORT
The Sealy Posturepedic Mattress Range
You need Singapore's best mattress to get the best night's sleep for a great day ahead. With a deep commitment to correct
support and amazing comfort, Sealy Posturepedic has delivered better sleep to millions of happy customers.
Escape to the luxury of deep sleep every night with our famous Sealy Posturepedic support.
Experience the famous Sealy Posturepedic® support and premium comfort layers.
Expect all the features and support that only Sealy can deliver, available in a wide range of comfort options.
Enjoy the benefits of a bed that can be adjusted for your therapeutic and lifestyle needs.
Designed to provide you with a complete sleep solution, featuring our Sealy Posturepedic® Titanium coil.
Providing you the right balance of comfort and support at affordable prices.
Engineered to give you ultimate comfort, unsurpassed quality and support that will last for years.
Discover the full range of Sealy products available in Singapore through this catalogue.
Click here to view or download a complimentary copy.
Find A Sealy Mattress Near You. Find The Closest One Near You
What People Say About Sealy Mattress
Zyra Zuphian
A superb mattress! A luxurious sleep experience!
Johan Yu
Love Posturepedic Assurance mattress!
Vincent Lee
It's really comfortable till you just fall asleep once you lie down!
Cynthia Amanda Toh
I've no more backache after sleeping on a Sealy bed. Bed is good for the back.
Jackson Law
Sleep well, live well. The best or at least one of the best investment one can make in one's life.
To get the best out of your day, you need a good night's sleep. At Sealy, we have been thinking about great sleep for more than 130 years. In that time, we have learnt many things about beds. Support is important when it comes to healthy sleep: the body has to be in alignment to allow muscles to relax completely. And while back support is as important to us as ever – the new Sealy Posturepedic really is designed to support your life.
When you purchase a Sealy Posturepedic, you are choosing a trusted bedding brand. Each component is of the highest quality so you can enjoy your mattress for many years to come.
To ensure you are getting the best support available, Sealy Posturepedic is designed with the help of the Orthopaedic Advisory Board (OAB). The OAB is a panel of eminent orthopaedic surgeons, clinicians and sleep experts assisting Sealy in developing better sleep systems.