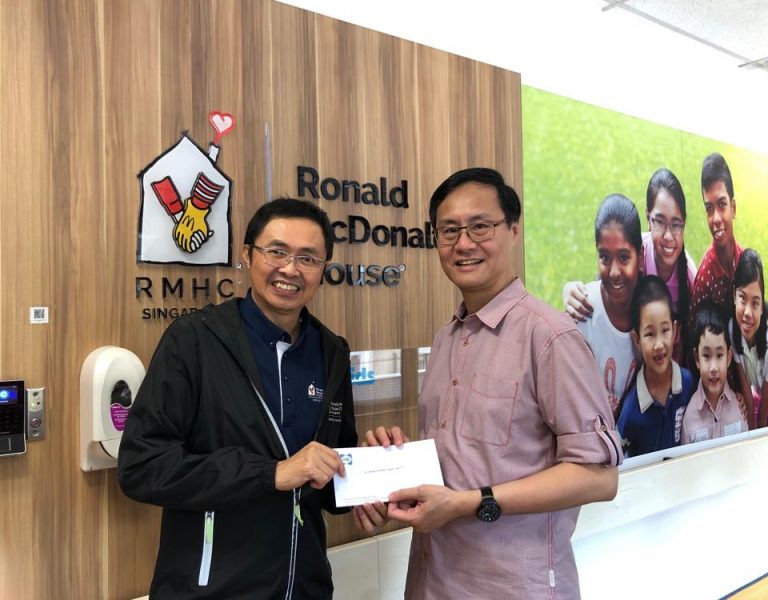 At Sealy, we understand that when a child is sick, the whole family feels the pain. That's why for many years, we have been a proud supporter of the Ronald McDonald House Charities (RMHC) Singapore.
RMHC Singapore is an independently administered charity on a simple mission – to directly improve the health and well-being of children in Singapore by providing accommodation for families with seriously ill children. Helping to bring comfort and a good night's rest for families at the Ronald McDonald House, a 'home away from home' that keep families close to their hospitalized children, is our way of caring for the community.
This collaboration started from Sealy Australia and we found it to be very meaningful and at the same time, in line with our corporate social responsibility direction. As such, we have adopted it locally and have been working closely with RMHC Singapore for the past 3 years. Aside from donating mattresses to create a healthy and comfortable environment for families to rest and recharge, our staff at Sealy also spend time volunteering at Ronald McDonald House™ and Ronald Family Room™ at National University Hospital by helping to pack and clean up. It is an honor to be able to support RMHC Singapore by volunteering at their place and also have the opportunity to give back to the society.
In our most recent initiative, Sealy Singapore is proud to play a part and make a difference by raising much needed funds for RMHC Singapore to help support seriously ill children and their families across Singapore. For every Posturepedic mattress sold and delivered between 26th October 2018 and 1st February 2019, Sealy has pledged to donate $100 to RMHC Singapore.
"We are proud to be associated with RMHC, not only in Singapore but also regionally as Sealy Asia has also contributed financially to RMHC in Hong Kong and Taiwan. It is a truly worthy cause that warranted our participation," said Mr. Lee Chee Yan, General Manager of Sealy Asia.
As the campaign has ended, we are pleased to announce that a total of 341 pieces of Posturepedic mattresses were sold and delivered during this period. As such, Sealy donated $34,100 to RMHC Singapore on 29th March 2019. Our aim is not only to help raise funds for RMHC Singapore, but also to bring comfort and help families in need get a restful night's sleep at their home away from home.