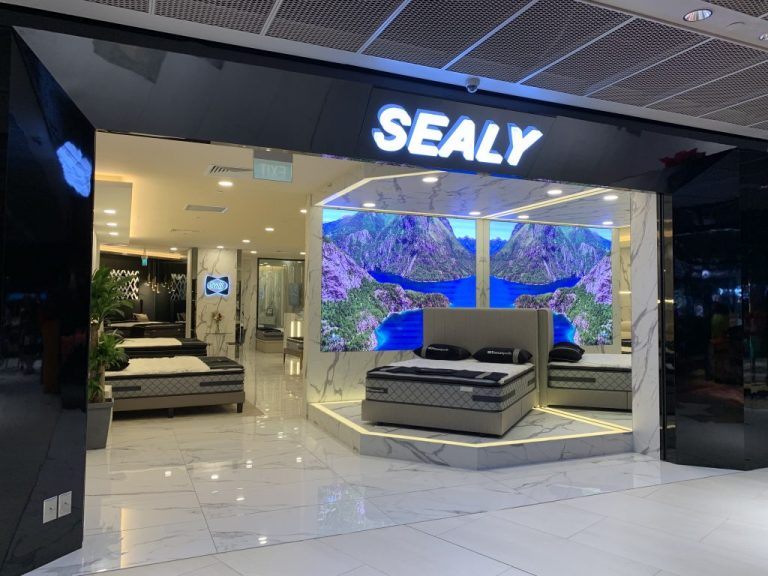 If you haven't been to our Sleep Boutique at Funan, you will be surprised to know that the Funan Sleep Boutique is a completely different concept from the rest of our stores so as to enhance the consumer journey as well as to fit in with the live-work-play theme of the newly revamped Funan mall!
At the entrance of our Boutique at Level 3, you will realise that we have done away with our usual black and gold theme as well as our iconic Sealy Sleep Boutique logo. Instead, we have used soft neutral backdrops of white marble, bringing life to our Sleep Boutique, and at the same time, creating a stylish, modern yet luxurious interior.
Before you enter, check out our digital LED panels which display videos of different sceneries. Imagine relaxing on a beach and enjoying the sea breeze. Our aim is to foster emotional connection with our customers, to allow them to completely enjoy and relax and to go beyond just promoting and selling our products.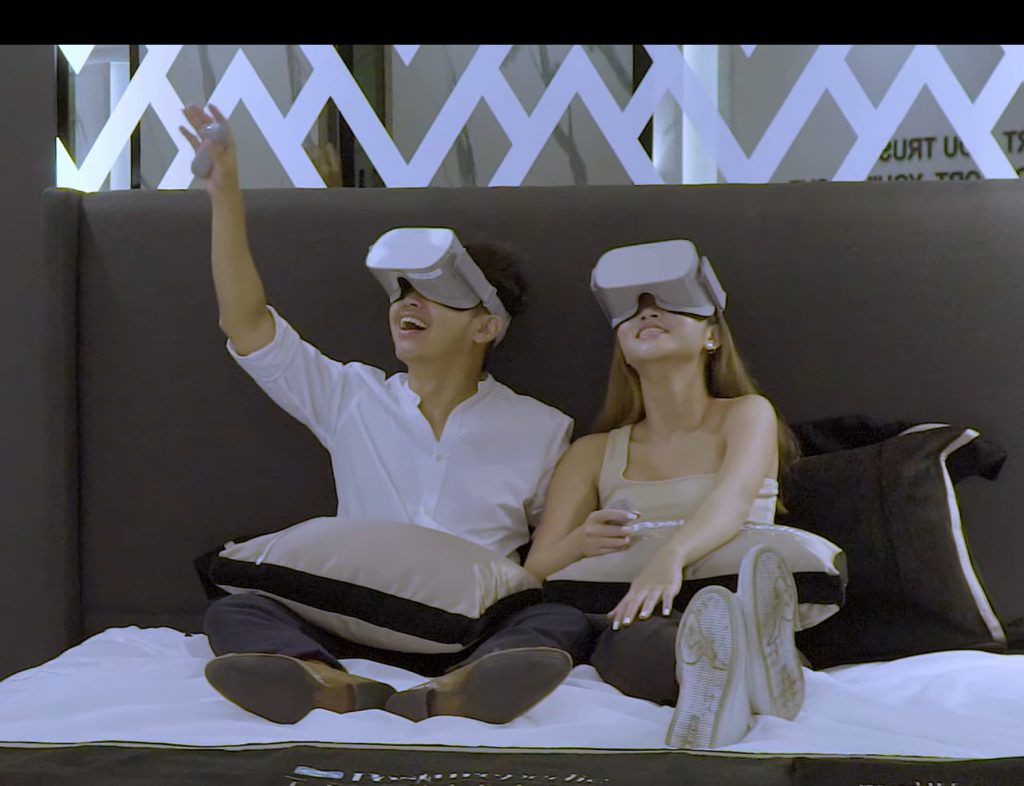 To cater to the new generation of tech-savvy customers, our Boutique at Funan is the first to offer a unique Virtual Reality (VR) experience, creating a 360-degree simulation and transporting customers to different locations.
Customers can enjoy the Northern Lights while lying on a Sealy Posturepedic® mattress, or even dive underwater for a calm and therapeutic experience. In addition, they can also enjoy the sea breeze or teleport to a magical grassland filled with fireflies. This creates an interactive and real-life experience for customers, bringing the shopping experience to newer levels.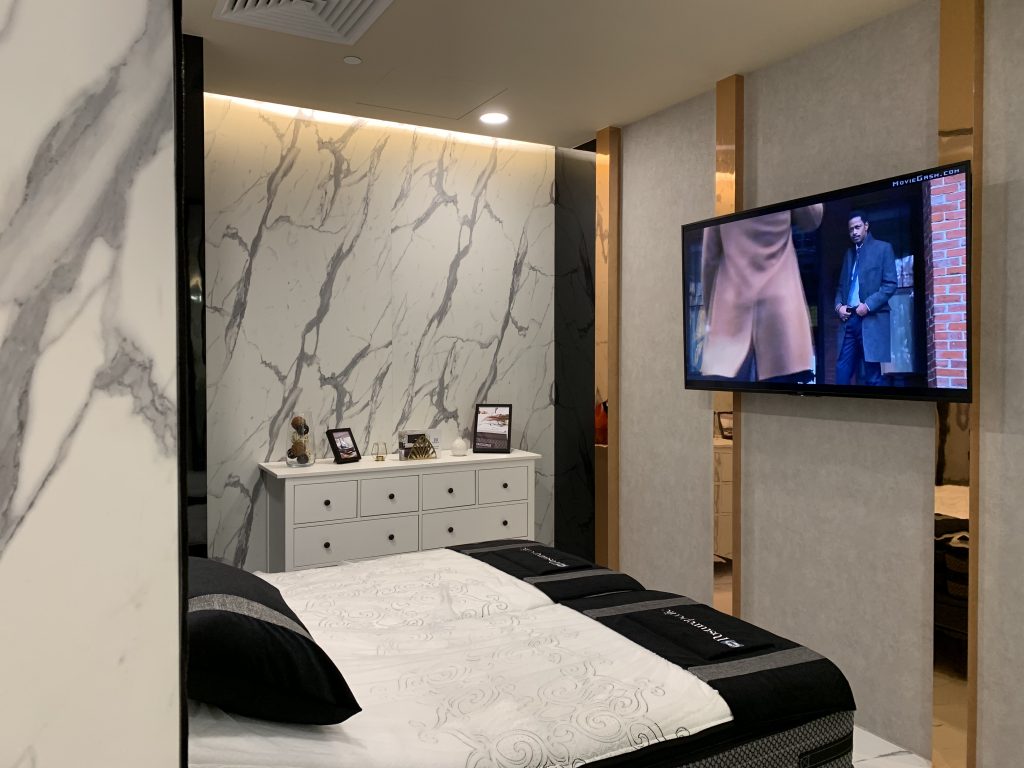 Adding on to the exciting new offerings we have in our Funan Sleep Boutique, we have come up with innovative modern designs which includes a Sealy Mini Theatre experience for the new age customers. Enjoy an in-house movie experience when you lie on our Sealy Posturepedic® Adjustable beds. With short films projected on the television, we aspire to create a whole lot more fun for customers to envision a romantic yet feasible scenario for most bedrooms.
The Sealy Posturepedic® Adjustable beds are a functional bedding solution for modern bedrooms. It allows you to enjoy complete relaxation and rejuvenation and reap the benefits of a bed that can be adjusted for your therapeutic and lifestyle needs.
As you explore around our Boutique, you will be able to find a wide selection of mattresses available, each with their own identity and their own story to tell. With over 10 models on display, our Boutique carries a distinctive collection of mattresses, ranging from our classic models to the cream of the crop, to better cater to the needs and wants of different customers.
Located at an exclusive cosy corner, you will be able to find the Sealy Posturepedic® Exquisite Collection which is the crown jewel in our range and the most ultra-premium Sealy product that is exclusively developed and made only in Australia.
With this new exciting lifestyle destination located in the city centre, we hope our Boutique at Funan would be able to create quality retail experiences and build a memorable sleep haven for customers to live, work and play.