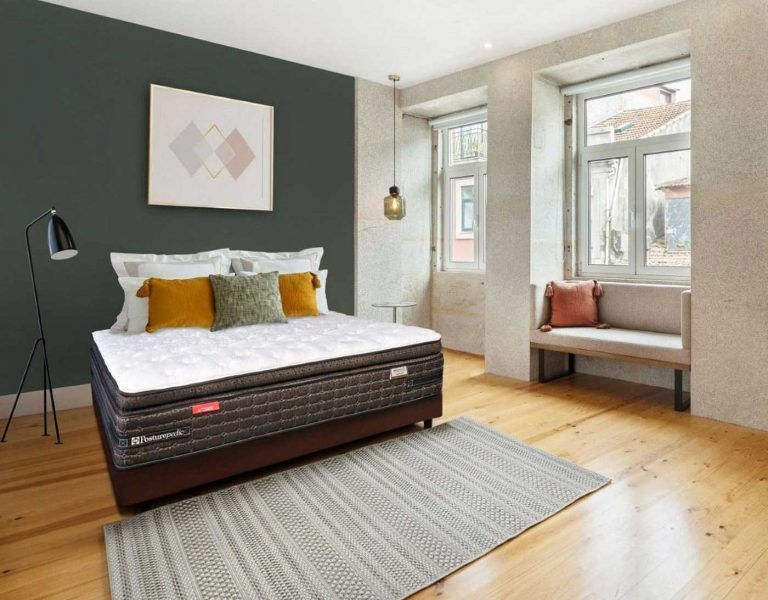 DIFFERENCES BETWEEN THE DIFFERENT COMFORT FEELS AND RANGES
A mattress is just like a piece of clothing – you'll want something that is comfortable and fitting. In the case of a mattress, you'll definitely want something that doesn't feel too plush or firm but a feel that fits your body. With this, let's touch on the different comfort feels available by referring to this table:
| | |
| --- | --- |
| Firm: | Firm mattresses provide extra support while providing the comfort you need. Best for sleepers who need to feel like they are resting on a bed of grass and require more firmness. |
| Cushion Firm: | Cushion Firm mattresses ensure a soft surface with deep-down firm feel. Best for sleepers who prefer to rest on a firm surface and require more support. |
| Plush: | Plush Mattresses provide supple sleeping surface with underlying support. Best for sleepers who need to feel like they are resting on a bed of feathers but require the right support. |
| Ultra-Plush: | Ultra-Plush mattresses offer support while providing softer surface comfort. Best for sleepers who need to feel like they are resting on a cloud but require the right support. |
You may then ask, what about couples who have individual preference for comfort feel? Our take would be to choose the one in the middle. For example, if you prefer firm and your partner prefers something plusher, our recommendation would be to go for the Cushion Firm feel.
Now that we've covered the different comfort feels, you must be wondering, which Posturepedic mattress will suit your needs? Read on to find out more about the different ranges that are available.
Sealy Posturepedic Palatial Crest/Exquisite
The crème de la crème of all the ranges is the Palatial Crest/Exquisite which can be found in Sealy Sleep Palace, selected Sealy Sleep Boutiques, Takashimaya and Harvey Norman outlets.
In our Palatial Crest and Exquisite range, you will find that we are using the ReST coil. ReST stands for Reponsive Support Technology and these coils are made from Titanium Alloy for extra strength and long-lasting performance. ReST coil provides three stages of support.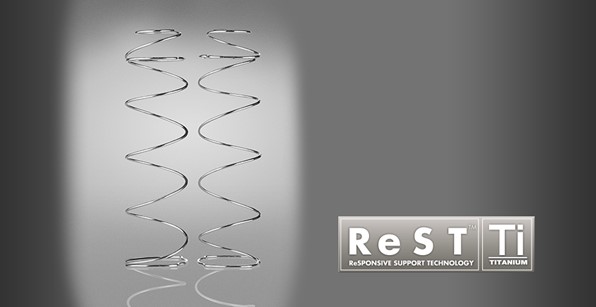 1st Stage – The micro-conforming SynerFlex surface cradles every part of the body.
2nd Stage – The SRx Innercore senses the body's weight and responds with initial conforming support.
3rd Stage – Provides an extra deep-down support the body needs.
Besides the ReST coil, the other feature you'll find in a Palatial Crest or Exquisite mattress would be the UniCased XT Edge Support.

This is by far our most innovative edge support system. It encases and locks the spring system for exceptional edge-to-edge stability and it is designed to provide undisturbed sleep.
One other special feature which can only be found in the Exquisite range would be the ComfortCore Plus.
At the centre third of the mattress, every model in the Exquisite collection features a layer of gel-infused visco elastic, which provides a superior level of conformance and alignment to the lower back where you need it most.
Next, let us take a look at our Sealy Posturepedic Enhance and Aspire ranges.
In the both ranges, you will that we are using a different coil technology called the SRx support system.

Our unique SRx® support system is designed to sense your body's weight and motion and to respond with the deep-down support your body needs. The coils are arranged in alternating columns for maximum stability and the open coils allow for air to circulate as you move in bed.
What is unique to the Enhance range would be the ComfortCore Premium and Ice-Touch technology.

ComfortCore® Premium is where latex and/or gel-infused visco elastic offer a greater level of conformance to the back and hip areas. As for Ice-Touch® technology, it does not simply cool you down, it is cool-to-touch and provides an instant cooling effect on the skin. You will fall asleep more quickly, enjoying a qualitative night's rest. As for the Aspire range, they come with ComfortCore where the ultra-soft foam offers a greater level of conformance to the back and hip area.
Both Enhance and Aspire ranges also come with our most innovative edge support system – UniCased® XT. Our UniCased XT technology provides greater stability and a seamless transition from one edge of the bed to the other, maximising your sleep surface. It also doesn't give you a falling off feel should you be sleeping right at the edge of the mattress.
Last but not least, all Posturepedic models that do not come with Ice-Touch technology will be replaced with our SmarTex® fabric instead. This fabric's technology helps to regulate the sleep surface temperature as needed throughout the night. This clever treatment only activates if your body temperature starts to increase. SmarTex® wicks away moisture to enable it to rapidly evaporate, giving you a comfortable sleeping environment.
Layers of premium foams such as latex and/or gel-infused visco elastic conform and mould to your body, providing pressure-relieving conformance where you need it most.
To top it off, all Posturepedic mattresses come with a 10-Year Guarantee on manufacturing defects. Now you can sleep in peace knowing we've got you covered.
Still unsure of which mattresses to get? Visit a store near you and our Sales Consultants will be more than happy to assist you in finding the right one!