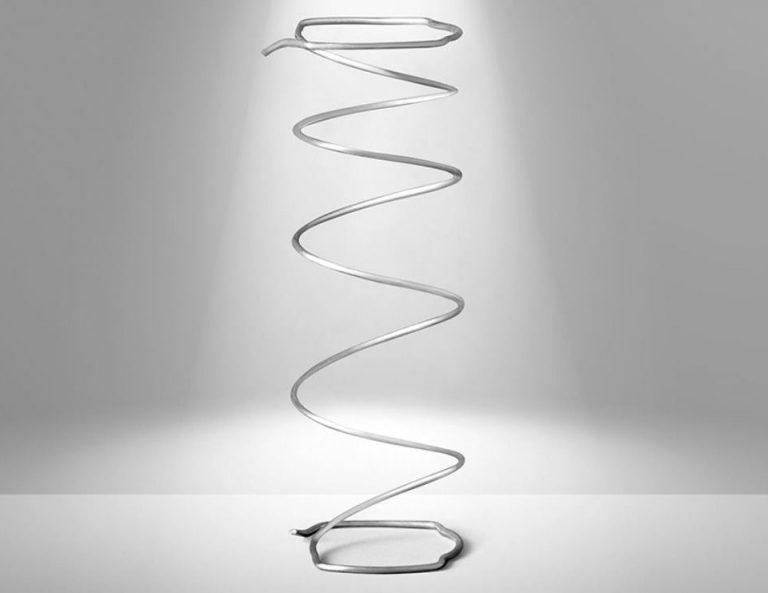 What is Posturepedic® SRx® Ti?
This coil has a graduated design made specifically for single-side mattresses. It contains six turns in every coil, providing stability and support.
As a result of this design, the coil can provide a higher rate of response to load, meaning it acts sooner to provide support where you need it most.
What is Titanium alloy?
The SRx® Ti coils are made from Titanium alloy. Titanium is a light but very strong metal that adds extra durability. Titanium is found in many modern applications including aeronautics and medicine. It is commonly associated with adding strength and resilience to golf clubs, cars and precision instruments. Thus, when you own a Sealy Posturepedic mattress, you know that it is going to last you for many years.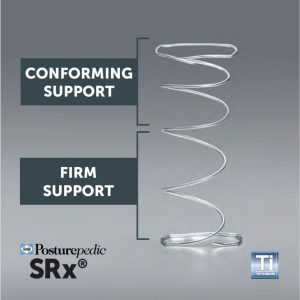 What makes Sealy Posturepedic® SRx® Ti Coil different from the rest in the market?

Characteristics –
The SRx® coil is unique and patented. The coils are arranged in alternating columns for maximum stability. Open coils allow for air to circulate as you move in bed.
Resilience –
The SRx® coil is twice heat tempered for extra resilience. Sealy spends the highest amount of R&D compared to any brand in the world. We also used the best fillings and materials to ensure that no sagging takes place. Titanium alloy is known for its superior strength and performance. It has the highest strength-to-weight ratio of any metal, making it incredibly durable.
Back Support –
Sealy's unique SRx® support system is designed to sense your body's weight and motion and to respond with initial conforming support and firmer deep-down support your body needs.
Conformability
The six coil turn design of the SRx® coil allows for conformability. In a research undertaken in the USA, the SRx® coil offers the best combination of support and conformability among all brands.
Support VS. Conformability
The hardest surface on one extreme is the floor which gives firm support, but no conformability. On the other end, the water or air bed give 100% conformability but poor support. Research has shown that only Sealy SRx® coils give the best balance of BOTH support and conformability.
Sealy's SRx® Titanium Coil Perception
There is increasing awareness that conformability does not equal to support. For years, the population has been misled that only pocket coils give support due to its conformability. This is incorrect as the barrel-shaped design of such coils will mean that weight is dissipated sideways resulting in your body not being able to get the full support it deserves. Sealy's SRx® Titanium coil is able to debunk this myth.
SRx® Titanium Coil Ethics
Sealy stands by its product design, quality and research. This is the reason why it is the world's largest bedding manufacturer today. All 4 major product segments (Palatial Crest/Exquisite, Posturepedic®, PostureLux and PosturePremier) use different coils thereby justifying the difference in price.