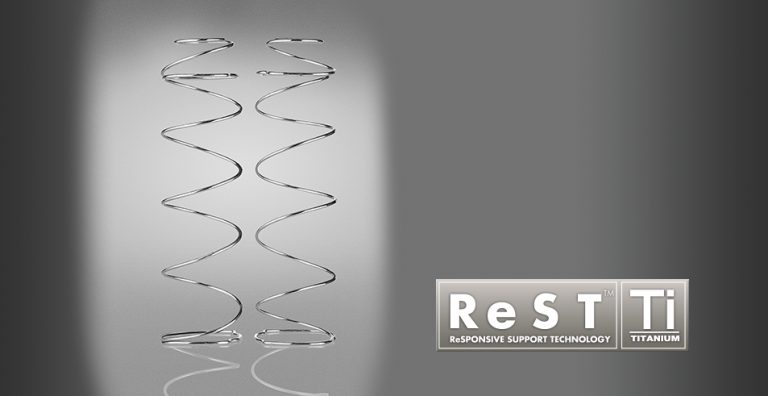 Exquisitely designed to be an aesthetic masterpiece, the Sealy Posturepedic® Exquisite™ range and Sealy Posturepedic® Palatial Crest™ range boast contemporary details and a refined style that are the epitome of luxury.
Both range features the latest spring technology – ReST™ Coil – Responsive Support Technology – designed to cradle every part of the body and provide deep down support.
Sealy's Responsive Support Technology uniquely provides three stages of support:
1st Stage – The micro-conforming SynerFlex surface cradles every part of the body.
2nd Stage – The SRx Innercore senses the body's weight and responds with initial conforming support.
3rd Stage – Provides an extra deep-down support the body needs.
Our innersprings, like our sleep sets, are made to last. Our twice heat-tempered ReST coils retain 98% of their height and performance, resulting in a more durable mattress with longer lasting comfort.
Did you know Sealy is the only manufacturer that features twice heat-tempered coils made from Titanium alloy? The Sealy Posturepedic® Exquisite™ and Palatial Crest™ range use premium quality Titanium alloy coils that are hinged together for enhanced strength and durability. The coils are also arranged in alternating columns for maximum stability and its open coils system allows for air to circulate as you move in bed.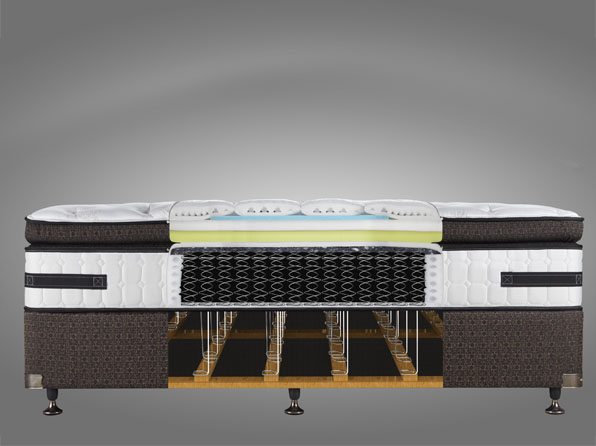 Sealy Posturepedic® Exquisite™
In the same way your body responds to a soothing health spa, Sealy Posturepedic® Exquisite™ and Palatial Crest™ is designed to assist your body to completely relax and recover like no other bed. A good night's sleep is essential to a healthy body and optimal performance. By using the finest materials, Sealy Posturepedic® Exquisite™ and Palatial Crest™ help you to escape to the luxury of deep sleep every night.