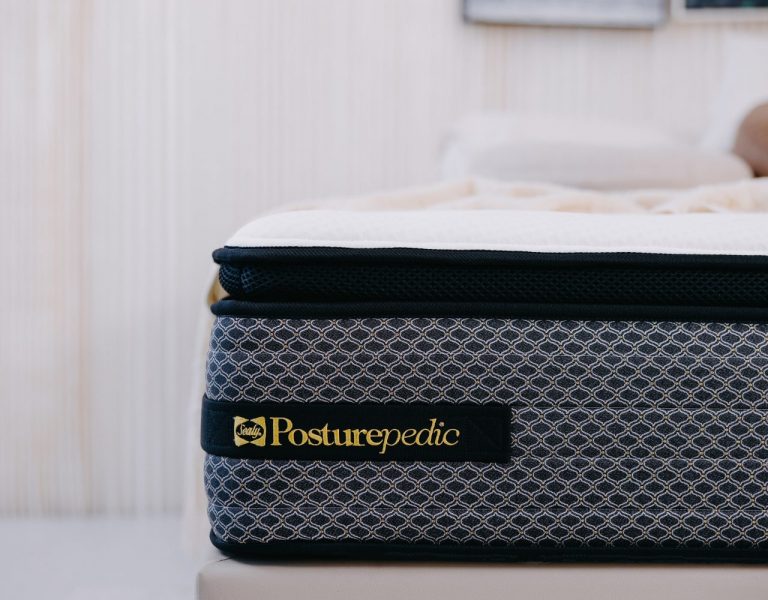 Choosing the perfect mattress — especially if you are online shopping — can be quite challenging and overwhelming as there are plenty of options to choose from, as well as figuring out which size, comfort level, design, and price meets your needs. We've put together a guide on choosing the right mattress when shopping online, for our readers who are looking to buy a new one.
When Do You Need a New Mattress
The first question that you need to ask yourself is, "Do I need a new mattress?". On average, a mattress should be replaced every 6 to 8 years. However, it still depends on the quality, longevity and durability of your old mattress. If it is beginning to give you back pain, body pain, allergies and other discomforts that hinder you from getting optimal sleep, then it's about time for you to buy a new one.
What Type of Mattress Do You Need?
Before we dive into the tips for choosing a mattress, it is important to first familiarise yourself with the types of mattresses out there to have an idea of which one aligns with your needs. Below, we are going to briefly tackle some of the most popular mattress options, how they feel, and who might need them the most.
Memory Foam – These mattresses are predominantly built with foam and no coils. This material is known to provide above-average contouring to the body as well as pressure relief at sensitive spots like shoulders, hips, and lower back — making them perfect for side sleepers. However, mattresses of this kind tend not to offer the sufficient amount of support that you may need.
Latex – Holding a quick response to pressure, latex mattresses offer outstanding bounce and durability with moderate contouring. Mattresses made with natural or organic latex are a top pick for eco-conscious shoppers.
Innerspring – Innerspring mattresses possess a coil-based support system. Unlike foam and latex, this type of mattress offers support, firmness, and reduced motion transfer. Back sleepers, stomach sleepers, and heavier sleepers would benefit from an innerspring mattress.
Hybrid – This is one of the newest mattress types that features two key elements: an innerspring support system and a combination of comfort layers such as foam, latex, gel and wool. 

Hybrid mattresses

 provide a perfect balance of pressure relief and support which makes them work well with a wide range of sleepers.
Adjustable – This type of mattress is made with adjustable bases that are designed to help people experiencing pain problems, medical conditions like heartburn and sleep apnea, and a variety of sleep disturbances. With an 

adjustable mattress

, you can adjust the angle and position of your bed to your own preference whilst enjoying other advanced features such as massage functions and temperature control.
Tips For Choosing a Mattress
Finding a cheap mattress that seems decent on first impression might make you think that you scored a good deal, but the important questions that you should be asking yourself are, "Does this mattress meet my sleep needs?", "For how long will it function at its best?", "How long will it last?". Money-wise, it is more practical to invest in a quality mattress that costs a bit more but will help you get restful sleep in the next 6 years or so, than buying a cheaper mattress that barely enhances your sleep quality and needs to be replaced after 3 years.
When setting a budget for your ideal mattress, think about it as a long-term investment rather than an "extra expense". Because your bed is where you (and your partner) will be spending most of your time resting and sleeping after a long tiring day.
2. Choose Your Ideal Mattress Size
Another crucial part when ordering a mattress online is choosing the perfect size. The size of your mattress should first depend on the usable space in your bedroom. Measure your bedroom dimensions and ensure that the mattress will not block any furniture, and will leave some space for you to walk around the room comfortably. Let's say you sleep alone in a rather small space, it is best to opt for a smaller-sized mattress such as a Single or a Super Single mattress. Whereas if you sleep with a partner and want to have ample walking space in your bedroom, a Queen Size bed is the most popular choice. However, if your bedroom is spacious enough, we strongly recommend picking the biggest one such as a King Size mattress for the ultimate sleeping experience.
Other things that should be considered is your height and overall body size, what position you sleep in, as well as your partner's sleep needs. To learn more about mattress sizes, you might want to read our guide to mattress sizes and dimensions in Singapore.
3. Decide on Your Mattress Firmness Level
Aside from the size, another vital characteristic of a mattress that shouldn't be overlooked is its firmness level. Keep in mind to take into account both your sleep position and body type when deciding on the firmness of your mattress. Just because it is soft, does not mean it will be comfortable for you. And just because it is firm, does not mean it'll provide support for your body.
Another thing to take note of is how brands commonly describe their mattress firmness on a scale of 1 to 10, with 1 being the softest and 10 being the firmest; But you cannot solely rely on this scale because where you fall is mostly subjective. You won't really know unless you test it in-store. However, if buying online is your preferred or best choice at the moment, here are some helpful tips that you could use as a guide:
Sleep Position
Back Sleepers –  Medium firmness is ideal for proper back alignment.
Stomach Sleepers – Opt for a firm mattress to prevent your pressure points from sinking in.
Side Sleepers – A mattress with soft to medium firmness levels is the most suitable choice to help keep your spine aligned and avoid shoulder pain.
Combination Sleepers – Since this type of sleeper moves a lot, medium firmness is also the best option in this case.
Body Type
Heavier Body Weight –  A firmer mattress is the top choice for this body type because heavier bodies tend to put more pressure on the bed, which can cause the mattress to sink and affect one's spine alignment while sleeping.
Light Body Weight – If you're on the lighter side, it is recommended to opt for a softer mattress to relieve pressure on the joints.
Lastly, researching online reviews could be very helpful, especially if you're not yet familiar with the brand. Ensure that you are reading from a reliable website and that the reviews and testimonials that you are looking at are legitimate.
Here at Sealy, we value gaining our new and existing customers' trust. We only provide real customer reviews on our website, as well as an opportunity to leave one if you've ever purchased a mattress from us.
We hope that our tips would make your mattress online shopping experience easier and smoother for you! If you are still unsure, you might want to try our very own mattress selector quiz to help you choose a mattress that suits your needs.