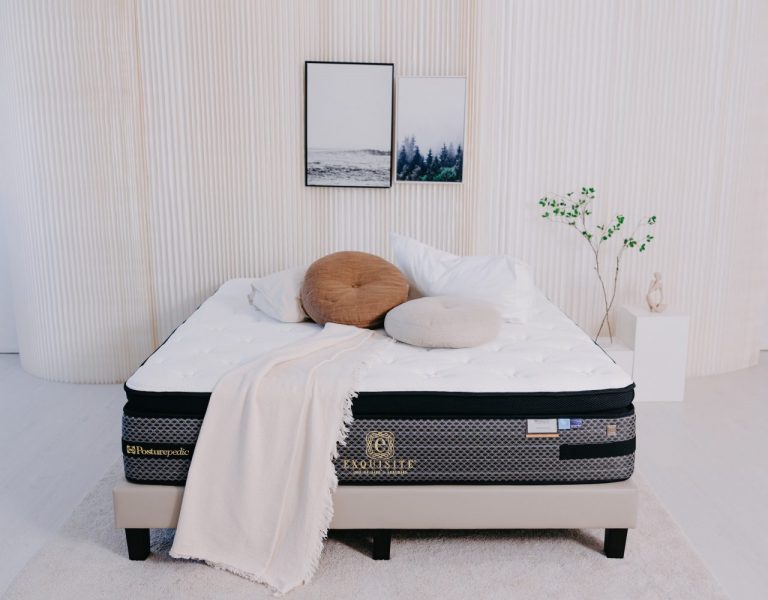 The average lifespan of a quality mattress is around eight to ten years. However, there are several factors that contribute to a mattress' lifespan.
1. Type of materials used
The type of materials used in the construction of the mattress will affect the longevity of the mattress. Sealy mattresses are made with materials such as latex or memory foam as well as other high-density foams which last for a long time. These raw materials and components undergo a series of quality tests and ongoing tests to ensure consistent performance and durability.
2. Original Quality
The original quality of the mattress which you have purchased will have an impact on the lifespan of the mattress.
Boasting the largest mattress Research & Development (R&D) facility in the Southern Hemisphere, Sealy has established a new Orthopaedic Advisory Board (OAB) to conduct research into sleep biomechanics.
Decades of R&D have led to patented technology that lies at the heart of our current product range. No aspect of quality is left to chance. Every single component of a Sealy mattress from the foams in the quilt to the castors on the base is subjected to simulated time/wear and fatigue testing. These rigorous testing ensure that our mattresses are up to standard and built to last.
3. Sleeping Position & Body Weight
Your sleeping position and body weight will affect how quickly a mattress wears out.
If you are a side sleeper, a lot of weight is put on the bed especially at the shoulder and hip area, hence those regions are more likely to sag quicker.
If you are of a heavier and bigger build, you may also find your mattress sagging prematurely.
4. Care Routine
The way you handle and care for your mattress contributes greatly to your mattress' lifespan. With proper care and maintenance, it can help to prolong the lifespan of your mattress.
Tip #1 – Rotate your Sealy mattress from head-to-toe every 3 months to even out the wearing of the mattress and to prolong the comfort and support it provides.
Tip #2 – Keep your mattress dry and clean by using a mattress protector. A water resistant one would be useful especially for children's beds. It can also help to absorb sweat and moisture which helps to preserve the comfort layers at the top of the mattress.
Tip #3 – Do not sit or jump on your Sealy mattress as the mattress is designed to support your body weight when lying down. Sitting will cause uneven wear and tear as you are concentrating all your weight on a small area while jumping will damage the coils and the interior construction of the mattress.
Tip #4 – Use a durable and high-quality foundation/ bedframe to provide adequate support for your mattress so that it does not bow or sag over time.
Tip #5 – Avoid bending or folding your Sealy mattress and carry it on its side with the help of another person while moving or transporting your mattress. The handles are meant only for positioning and rotating of the mattress.
With proper care for your mattress, it can help to make it more durable. With better sleep comes better health and improved sleep quality.
Our 10-Year Guarantee
When you purchase a Sealy Posturepedic® mattress, you are choosing a trusted bedding brand and you can rest assure that it is made to last. Each component is of the highest quality so you can enjoy your mattress for many years to come.
Sealy offers a 10-year Guarantee that covers coils or wires that are loose, broken, protruding or tore through any fabric. The Guarantee also covers the foundation if splitting occurred in the wood frame, if there are loose or broken foundation wire, compression of modules as well as leg and castor failure.
You can rest easy with your Sealy mattress for the next decade! We guarantee it!