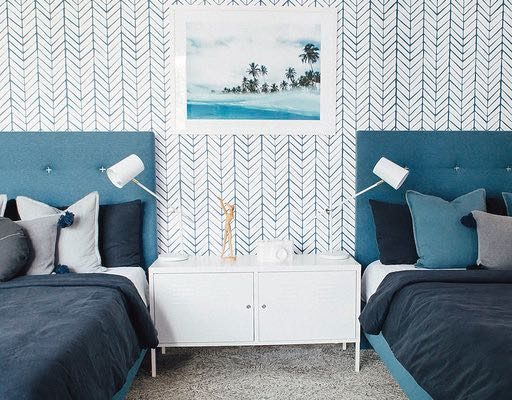 Moving into a new home is one of life's most stressful events from dealing with the paperwork to renovating your house. However, when it comes to decorating your bedroom, there are always ideas and hacks that you can get online nowadays.
10 Bedroom Design Tips by Interior Stylist Hong:
Always have a main point of attraction that you can work on, such as a large and beautiful photo frame.
Do not cover the bedsheets all the way up until the pillows at it doesn't look great visually, and makes it more difficult for you to climb into bed at night. Once you lay the duvet, fold it back just a little bit to expose your pillows.
You may want to play around with up to 6 cushions. Work on 2-3 colour tones for the cushions according to the tones found in your art piece. Press the cushion down in the middle slightly to give it some shape.
Always place the bigger cushions in front of the pillows so that it is easier to remove when you get in bed to rest.
Place a throw at the end of the bed to complete the look.
While you are searching for ideas to style your bed, look for inspirations in your everyday life such as your personal favorite colours, latest fashion trends, or even from what you see when you look outside of your house or sceneries. Another great tip is to change the bed cushions according to the four seasons.
Buy the best bedframe and mattress that you can as these items are going to stay and be used in your room for a long time.
Start from buying the mattress first as the bedframe can always be customised to fit your mattress. However, at Sealy, we are able to provide custom sized mattresses based on your requirements for selected models!
You can purchase cushions from shops such as Etsy as there is a wide selection of designs at affordable prices. Since cushions will be changed often, you don't want to be spending big bucks on it!
White bed linens are easy to work on for a start if you are trying to style your room for the first time.
With these tips, we hope you are able to get some ideas on how to style your bedroom now!